The Skills are Keywords. They help you to be identified.
Looks at Skills Section of these two profiles This u0026amp; This.
You need to list the skills and you need Endorsements. So, ask your your friends to Endorse you.
Ask your roommates, ask your classmates. Ask your WhatsApp friends.
Send them your URL and ask them to endorse you for the skills.
Ask anyone who is in your network.
Identify Skills
– Sort Down all the Courses and Projects You have Completed.
– Typically each Course is a Skill right?
– Then Lab Work, Assignments
– Brainstorm to identify the skills and list them
– List as many skills as possible as allowed by LinkedIn.
As simple as it may sound, it creates a level of trust, if there's list of skills and ton of people have endorsed you for that.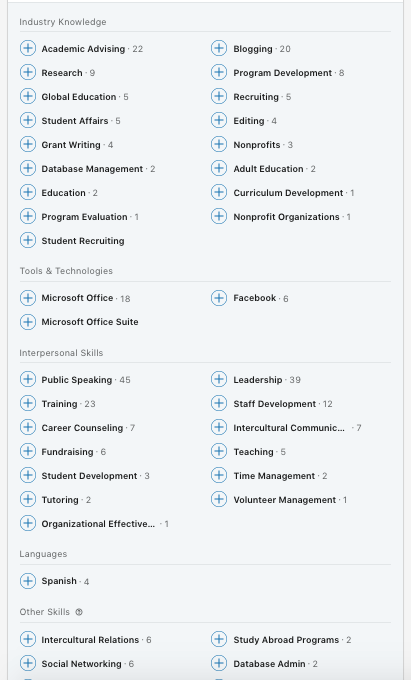 Here's is a sample. List them and get it endorsed.